We're excited to see the field of competitors who have already won their golden ticket and registered to compete at the 2022 World Food Championships. And we are always proud to announce our special guests and celebrity judges participating in our judging events across the nation - we're sure the championship food certainly helps! Best of luck to our 2022 competitors!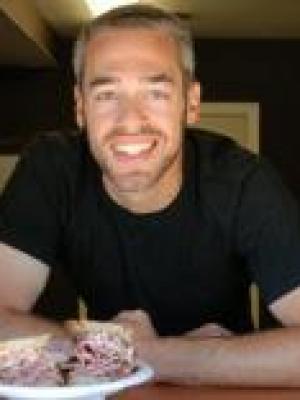 COMPETITOR
Dan Jablow
COMPETITION: World Sandwich Championship
QUALIFYING EVENT: 2012 World Food Championships
Jablow's Meats was launched in 2011, not long after Dan Jablow earned a degree from culinary school. A former data analyst for 13 years, Dan decided that he had spent enough time sitting in a cubicle staring at spreadsheets all day long. Having always been passionate about food and cooking, enrolling in the Cambridge School of Culinary Arts in Cambridge, MA in 2010 seemed like a logical choice. Upon graduating and after working in various kitchens in the Boston area and a stint at America's Test Kitchen, Dan and his wife moved to San Francisco. Not after their arrival, Dan visit Fatted Calf's store in Napa, CA and was immediately captivated by what he saw. Soon after this visit, he learned of their intentions to open a new store in the Hayes Valley neighborhood of San Francisco. Upon learning that they were looking to hire enthusiastic people to run the store, Dan practically begged to be part of the 'opening day' team, ultimately spending 9 months absorbing as much as he could, loving every minute of it. The experience was mind-opening, with the hands-on, small-batch, whole-animal approach leading to a 'meat awakening', even for a self-described carnivore and 'meat enthusiast'. While at the Fatted Calf, Dan routinely did everything from breaking down whole pigs, to running the store's production kitchen, to sweeping and mopping floors and cleaning out clogged grease traps. It was in his tenure at the Fatted Calf where the idea for Jablow's Meats began to take shape. Our meats are now available at farmer's markets and we also excel in serving our tasty sandwiches to hungry workers via our catering business.