COMPETITION OVERVIEW
NOVEMBER
7-9, 2013
PRIZE PURSE
$25,000
LAS VEGAS, NEVADA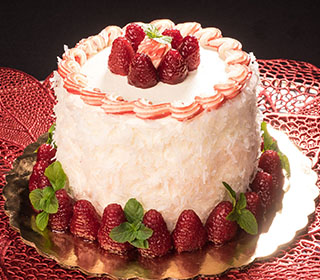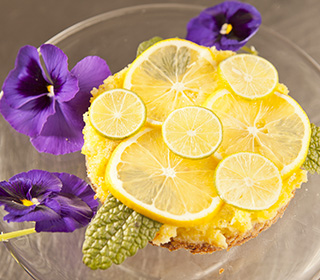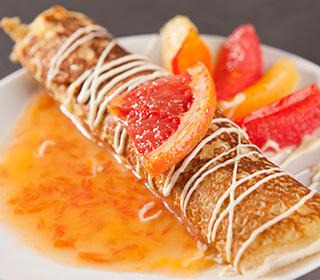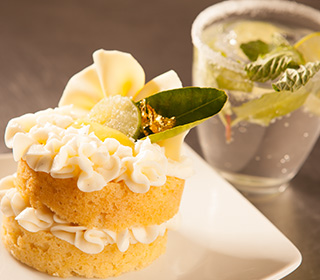 2013 World Dessert Champion
Nancy Judd
2013 World Dessert Champion: Nancy Judd

Though relatively new to the cooking competition arena, Nancy Judd, the 2013 World Dessert Champion, is certainly no stranger to the kitchen. In her first full year of competing, Judd has wrangled in over $22,000 worth of cash prizes and trips, which makes it hard to chalk it up to beginner's luck. Judd's long-held passion and natural knack for dishing up something "to die for" easily makes her a culinary genius, and certainly one to watch out for on the competition field.
The chemistry of key flavors, sprinkled with "just a hint" of that unassuming ingredient is quickly proving to be Judd's secret weapon. Her signature dish, "Killer Fudgey Cashew Pie All Dressed Up" was a spin off of one of her first contest entries and inspired by Utah's governor, who supposedly has a thing for chocolate. The sway Judd's pie had over the governor's taste buds worked for the World Food Championships' judges as well, but it was the additional sway of her structured cookie build that moved her to the top ten round.
In just one bite, Judd's "Cookies Caliente" has your taste buds welcoming an utterly delightful combination of flavors typically thought to be kept separate. Cayenne pepper, diced jalapeno peppers and a lime drizzle fuse together to churn out an unassuming salty-sweet decadence.
Judd, with the assistance of her husband, worked her magic in the Kenmore® Kitchen Coliseum, paying no mind to her competitors who touted years of experience to her rookie status. Judd was well aware of the game she was playing, and she played it well… all the way to the World Dessert Champion title, which was topped off with her "Not Yo Mama's Mini Skillet Pear and Berry Pie". The mini skillet pies, featuring Dole® diced pear fruit bowls and frozen mixed berries, are the perfect summer refresher or subtle reminder of warmer days to come. Whatever the season, there's a perfect fit
Judd earned her entry to the World Food Championships through Just A Pinch®, an online recipe community, that hosted a series of qualifying competitions for several World Food Championships categories.
"Just A Pinch is a terrific cooking site," said Judd. "They represent the homemakers. They're very supportive. Very positive. And just, very encouraging."
Even at the age of 12, Judd knew she wanted to become an upper tier cook, so much so that she wrote a letter to Betty Crocker, informing them of her intent to work for them. She may not have landed that job, but it's no doubt Judd is making her own name known in the culinary world!
A resident of Alpine, Utah, Judd is the mother to 8 and grandmother to 35.
Learn more about the 2013 World Dessert Championship