We're excited to see the field of competitors who have already won their golden ticket and registered to compete at the 2023 World Food Championships. And we are always proud to announce our special guests and celebrity judges participating in our judging events across the nation - we're sure the championship food certainly helps! Best of luck to our 2023 competitors!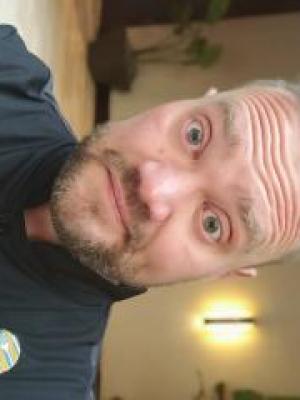 COMPETITOR
Travis Moody
HEAD COOK: Travis Moody
COMPETITION: World Soup Championship
Former nationally syndicated conversationalist, Travis is an entertainer (or as most recently his doctor thought executioner, but that's another story). Travis has traveled all over performing comedy and hosting various events such as stages at CMA Fest. He's a member of the Country Music Association and the Academy of Country Music. Currently, Travis host his own weekly radio show, The Weekend Fiasco (weekendfiasco.com) Travis started experimenting with foods as a wee lad, which as he began to grow he started cooking for himself and others...Thankfully no one was injured or died from his dishes. His mom says he'll make a good housewife one day. Travis has traveled to several countries where he's learned various dishes, from pasta making in Italy, macarons in France, Koshary in Egypt, creole in Louisiana, etc. he craves to try different foods and experience different cultures. Travis is normally known for his BBQ abilities. He is a master judge for KCBS. And last year became an EAT certified judge. While judging last year in Orange Beach, he decided he wanted to do more. He thought about reaching out to WFC to host the competition for them, if he wasn't able to compete. But since he has made it to the championship, he'll now be guaranteed to be involved. Hopefully bring some humor during competition to competitors. And if WFC wants him to host, he'll do that too. Most recently Travis has teamed up with John Rich's Redneck Riviera Whiskey and Food City. Team Redneck Riviera consist of Travis, John Day and Richard Smith. They look forward to entertaining you during WFC.