We're excited to see the field of competitors who have already won their golden ticket and registered to compete at the 2023 World Food Championships. And we are always proud to announce our special guests and celebrity judges participating in our judging events across the nation - we're sure the championship food certainly helps! Best of luck to our 2023 competitors!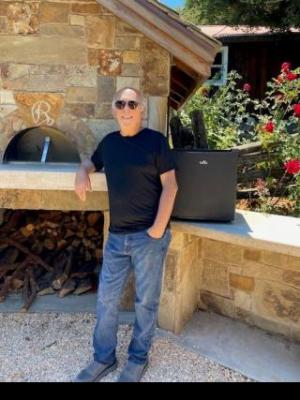 COMPETITOR
Tree Huggin' Hippie Chili
HEAD COOK: Alex Tanalski
COMPETITION: World Soup Championship
With over 24 years of competitive cooking, my passion and dedication to delivering high quality innovative dishes to each competition has remained my first and highest concern. As a Competitive Chef I have been acknowledged by winning numerous awards from local charity competitions to multiple State and National Championships. My objective in each competition is to perform at the highest level for every competition equally. My team relationships with sous-chefs are critical to sharing the passion to achieve extraordinary culinary experiences and successes. Through the years communication, organizational and developmental skills have been the focus of my career. Attending classes at the CIA at Copia (Culinary Institute of America) Napa CA, Ramekins Culinary School in Sonoma CA, local Sonoma County Chefs, and working as a cook for local Benevolent Clubs in my hometown of Petaluma, CA. has rounded out my culinary career. I have competed at the highest level of food competition cooking: Chili Appreciation Society International World Championship qualifying 5 times. 4 Time California CASI State Champion. Winner of the Hormel Chili Nation Championship in 2015. World Food Championship (7 years) competitor winning and finishing in the Chili Category Top Ten in 2016, 2017 and Soup Category 2022. Winning 6 awards in competition against 29 Executive Wine Country Chef's in Healdsburg, CA. Hometown Petaluma CA Chili Champ with over 40 awards helping raise over $105,000 for the Children's Cinnabar Theater. The most awarded Chili Chef in Norther California. Winner of Southwestern Cuisine awards in 2020, 2021, 2023. I am registered in the Soup Category for the 2023 competition at the WFC and will be honing my skills and work together with my team of sou-chefs in the coming months. So here we go again……Bucket list item No.1……Winning a World Food Championships this year.