We're excited to see the field of competitors who have already won their golden ticket and registered to compete at the 2022 World Food Championships. And we are always proud to announce our special guests and celebrity judges participating in our judging events across the nation - we're sure the championship food certainly helps! Best of luck to our 2022 competitors!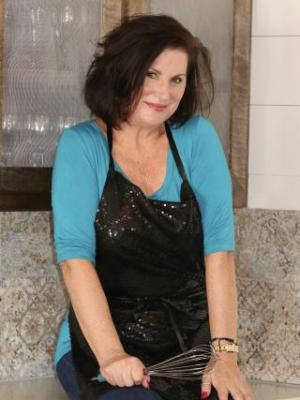 COMPETITOR
Tamie Joeckel
HEAD COOK: Tamie Joeckel
COMPETITION: Bacon World Championship
A 4-time qualifier for World Food Championships in Bacon, Tamie Joeckel has a passion for cooking! A single mother of 3 and glam-ma 'Mimi' to Abigail and Madeline (ages 8 and 10), she hails from a 4th generation, cattle raising Texas family and is a boot scootin', self-taught home cook. Well known in her social circles for her skills in planning events and parties - guests sometimes come on Friday and don't leave until Sunday! Friends and family know that food will always be the center of any event she hosts. Her cooking style is an amalgamation of Southern Comfort, Tex-Mex, Cajun – and other flavors she's experienced in her global travel as a VP in a clinical research organization. One thing's for sure – on every menu there's usually something sweet, savory and spicy. And one of her favorite things to do is cook her family's heirloom recipes with her grandgirls - passing on the traditions! She entered the world of contest cooking on a whim in 2012 when her sister convinced her to enter a contest. She submitted a family recipe in the Smucker's Family Traditions contest and won $25,000 with her Ginger Orange Marmalade Pork Tenderloin. Hooked by the contest bug, she has since participated in numerous contests with cumulative winnings exceeding $64,000 in cash, travel and prizes. Tamie is very involved in her church and charities such as No Kid Hungry, Common Threads, Wounded Warrior Project and Soldier's Angels - and always donates at least 50% of her winnings to charities. One of her "best" stories about cooking is when her son returned from 16 months in Iraq. Coming home from the airport, he was so tired he couldn't wait to sleep in his own bed again. Tamie decided to whip up his favorite dinner...and she was at the stove cooking when Trey came up behind her and gave her a big hug saying "You know mom - it just didn't hit me that I was home safely until I smelled your cooking!" (Trey will be her sous chef this year in the competition!) In 2015, Tamie appeared as a semi-finalist on the ABC's Kelly & Michael Show America's Next Grill Star. Her chipotle fig baby back ribs so impressed Houston-born Michael Strahan that they've remained in touch even after he left the show. She's been a finalist or semi-finalist in contests sponsored by Kraft, Smithfield, Gnarly Head, Riuniti, Mark West, Dole and the Texas State Fair. When Tamie grows up, she has no idea what she wants to do. But she will certainly continue "Reinventing 60" and passing on her Heritage recipes and stories. And, most certainly, her bacon delights will continue to be the stars of every event!