We're excited to see the field of competitors who have already won their golden ticket and registered to compete at the 2022 World Food Championships. And we are always proud to announce our special guests and celebrity judges participating in our judging events across the nation - we're sure the championship food certainly helps! Best of luck to our 2022 competitors!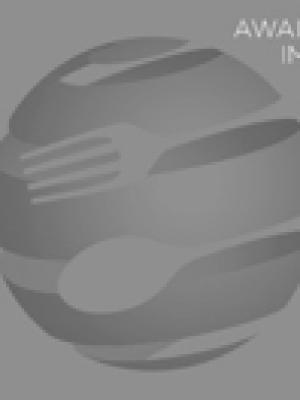 COMPETITOR
Adam Hegsted
COMPETITION: World Recipe Championship
QUALIFYING EVENT: 2nd INTERNATIONAL ALBACORE TUNA RECIPE COMPETITION
I am the executive chef at the Coeur d Alene Casino and Resort in Idaho. My cuisine is based on seasonal producers and products from the Inland Northwest. I grew up in Spokane Washington. I've always had a fascination with cooking, but never knew it would end up being my career. It started when I was sixteen. I needed gas money to get around and wanted the freedom of having money. I applied to places all over town and got hired at Marie Callenders restaurant in the Valley as a dishwasher. I then worked my way up the latter to head buffet cook then onto the line. I was good at cooking, and this is when it started to occur that I might be able to do it for a living. I went to Skills Center chef's training, which is a place high school kids can go and learn some trades before leaving high school to prepare you for college. I needed to take my knowledge further, so I went to Spokane Community College. While in school I worked my way through the entire kitchen, from baker and assistant kitchen manager to front of the house manager. Getting this job set my career path and lead me to model other kitchens for consistency later in my career. When I graduated from the community college, I needed more. So I moved to Seattle. I enrolled in Art Institute of Seattle and started working at the Space Needle. I stayed in Seattle for a couple years then decided to move back to Spokane to take what I had learned and put it to use. I worked a couple places in the area and learned to be a chef along the way. There are things that aren't taught any other way. My next big city experience was when I went to Los Angeles to work in the city club downtown. I apprenticed there for a few months. I saw some really great classic dishes and learned the regime. I really started to make my name in the area while at Brix restaurant in downtown Coeur d' Alene. It was fine dining and a little more what I wanted to focus on. I got some local recognition for innovative food, on our chef's tables and for using local farmers and producers as much as possible. My next move was to the Coeur d' Alene casino. It is an unusual path, but wanted to make a difference on a larger scale. They also were in the process of a huge expansion and I wanted to help build the new casino. It has been a great opportunity and have worked really hard on improving the quality of the food. It has been a really great creative outlet and has gotten people from the area excited about food. My goal has been to always improve on and keep pushing forward. I want to make a difference and help be a part of the culture in our area. We have resources all around us and would like to highlight our area and let people know we are creating great food here.