We're excited to see the field of competitors who have already won their golden ticket and registered to compete at the 2022 World Food Championships. And we are always proud to announce our special guests and celebrity judges participating in our judging events across the nation - we're sure the championship food certainly helps! Best of luck to our 2022 competitors!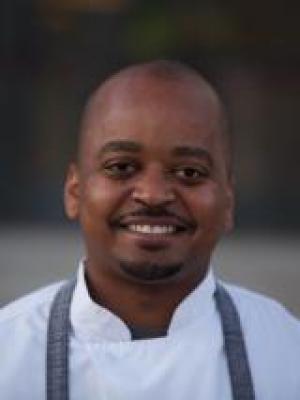 COMPETITOR
Team Rondeno
HEAD COOK: Ryan Rondeno
COMPETITION: World Chef Challenge
Chef Ryan Rondeno has a passion for French, Italian and Regional American Cuisine. Daily he introduces his clients to new cuisine with his focus on local, sustainable cuisine with a strong emphasis on bold flavors. Chef Rondeno continues to revamp his own style of cooking with the love of New Orleans cuisine and fresh California flavors. CHEF RYAN RONDENO Born in Metairie, Louisiana, Ryan Rondeno began a fortunate culinary upbringing surrounded by great southern cooks, including his grandfather who was a local chef. He began his career at 16 working as a New Orleans prep cook, where his love for Cajun-Creole cuisine began. After graduating high school, he attended The Chef John Culinary Institute in Thibodaux, Louisiana. While in school, he working under the late Chef Jamie Shannon of Commander's Palace, who instilled the importance of restaurant service, and Chef Anne Kearney of Peristyle, who focused on detail and perfection. These two chefs helped Chef Rondeno build a strong foundation of southern cooking and superb technique. After obtaining a college degree, he worked with chefs Emeril Lagasse, Anton Schulte, Mathais Wolf, Sue Zemenick, and Gerard Maras to enrich his culinary repertoire. Chef Rondeno established culinary techniques in French, Italian, Southern, Cajun-Creole, and farm-to-table cuisines under remarkable chef-teachers and mentors. The opposing schools of stark simplicity and grand detail expanded Chef Rondeno's culinary range, allowing him to strike a balance to develop his own gastronomic flare. When Hurricane Katrina forced thousands to evacuate their homes in New Orleans, Chef Rondeno relocated to Atlanta in 2005. It was there he rejoined the Emeril Lagasse Corporation as a saucier, butcher, and sous chef under Chef Michael Blydenstein. As he continued to hone his skills, Chef Rondeno moved to New York where he became Executive Chef at a Southern style seasonal restaurant. In 2008, Chef Rondeno relocated to Los Angeles, and is currently a personal to celebrity clients. His culinary focus is on the use of grass-fed organic meats and locally-grown organic produce, with an emphasis on creating bold flavors. As his cooking continues to evolve toward clean eating and the use of sustainable products, Chef Rondeno continues his work as a chef for his celebrity clientele, including the catering for gala dinners and large-scale culinary events. In 2014, Chef Rondeno started Rondeno Culinary Designs. Chef Rondeno focuses on creating crafty and elegant bites for his clientele. He has found the perfect mix of combining New Orleans cuisine and fresh California flavors. In 2016, Chef Ryan developed the Rondeno Spice Collection (Nola Creole Rub, Citrus Herb Rub, and Ancho-Chili BBQ Rub). His focus was to help cooks of all skill levels enhance the flavor of the dishes.