We're excited to see the field of competitors who have already won their golden ticket and registered to compete at the 2018 World Food Championships. And we are always proud to announce our special guests and celebrity judges participating in our judging events across the nation - we're sure the championship food certainly helps! Best of luck to our 2018 competitors!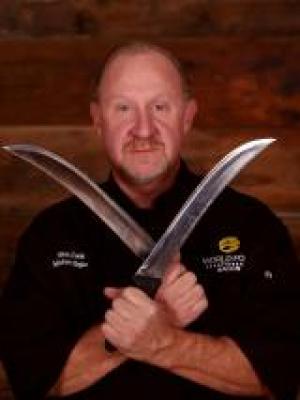 COMPETITOR
Spice Your Life Rub Your Meat BBQ
HEAD COOK: Michael Hogan
COMPETITION: Bacon World Championship
My full time job is a Safety Consultant and CPR Instructor for The Cure Safety in Omaha, NE. I am a Certified American Heart CPR and First Aid Instructor and also a Certified American Red Cross First Aid and CPR Instructor My Mother was my first Culinary Instructor when I was 12, leaving detailed instructions on how to prepare dinner while she and my Dad were at work. At age 16 started working at Big Boy Restaurants and then followed my Manager to Brandeis and Younkers Catering and Food Service. Currently the Chief Cook for the Competition Team, Spice Your Life Rub Your Meat. I am a Certified Barbeque Judge and a former Board Member of The Greater Omaha Barbeque Society. I love watching food shows and then doing my own take on the dish. I do cooking classes once a month at Fireplace Stone and Patio of Nebraska teaching people simple ways to to utilize their smoker and grill the foods they normally wouldn't cook. I also do cooking classes at the local Savory Spice Shop. I have several cooking awards from BBQ to Bacon. I actually think the Bacon category is the hardest because there's so many different directions you can go. This will be the 3rd year in row at WFC competing in the Bacon Category. I qualified for WFC thus year twice. Once with a second place for the State of NE in TOA and winning The Omaha Beer and Bacon Festival. I competed in the Culinary Fight Club Tailgate Throwdown September 10 and took The Tasters Choice Award and missed winning the whole contest by 9 points. I have met a lot of great people and made some awesome friends at WFC. Each year I learn something new. Looking forward returning to Orange Beach.