We're excited to see the field of competitors who have already won their golden ticket and registered to compete at the 2022 World Food Championships. And we are always proud to announce our special guests and celebrity judges participating in our judging events across the nation - we're sure the championship food certainly helps! Best of luck to our 2022 competitors!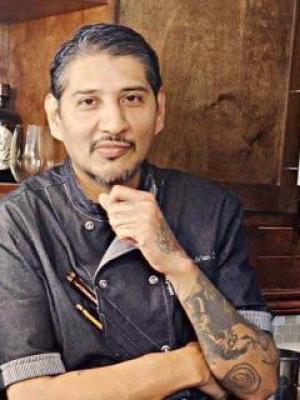 COMPETITOR
Cartel Kitchen
HEAD COOK: Adrian Cruz
COMPETITION: World Recipe Championship
Adrian Cruz is an aspiring self taught chef.Adrian was born May 17, 1975. At a young age, he moved from Washington State as a migrant student to Texas with his family. His mother's home-cooked meals inspired him to enjoy working with food in the kitchen. Although he learned some techniques from his mother, Adrians penchant for gastronomy manifested itself by the time he was 12 years old. He was able to work and train at various restaurants in the Rio Grande Valley. He's also had the pleasure of working side by side with his brothers. The Cruz Brothers are known locally for their natural talent and eagerness to create innovative signature dishes - their passion for food is generational and everlasting. Chef Adrian incorporates influenced culinary traditions from around the world into his own work, adding seasonings and techniques drawn from Asia, Mexico, Europe and the Mediterranean. He infuses precise technique with creative flair and adventuresome spirit to create a cuisine (comfort food or fine dining) of great finesse and balanced flavors. His reputation has given him the opportunity to host various cooking shows for local television, participate in community fundraisers and culinary contests.Adrian is now a father of a beautiful son who motivates him to cook better food from the heart his son gives him inspiration to want to grow and hope fully one day he will be proud of he father and uncles in there journey in the culinary world. Chef Adrian Cruz is now a Chef Ambassador for chefsroll in September 2016 he also participated in the James beard foundation blended burger projects 2016 with his young brother and won the top five best burger in the Nation. Chef Cruz is also a Artist for chefspoons and a plating Artist for Cardinal International. adrians desire is to inspire chefs to go hard and push it to another level to grow he is also wanting to put his home town mcallen on the map and the Rio Grande Valley in the histo rical James beard as the first chef to win in his county in the state of Texas and he is always down for the next challenge to cook any where in the country he just placed in second place in the state of Texas taste of America challenge for the world food championships and got a golden ticket to compete. Got best creative dish at the Best of Texas chefs throwdown 2017 ,placed in 1st place at the culinary fight club 2017 dallas black box challenge.and is ready to compete at the world food championships.