We're excited to see the field of competitors who have already won their golden ticket and registered to compete at the 2022 World Food Championships. And we are always proud to announce our special guests and celebrity judges participating in our judging events across the nation - we're sure the championship food certainly helps! Best of luck to our 2022 competitors!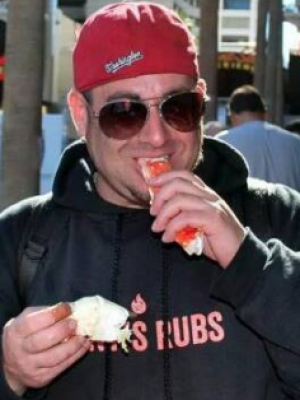 COMPETITOR
Fein Tasting Foods
HEAD COOK: Adam Feinberg
COMPETITION: World Seafood Championship
QUALIFYING EVENT: World Seafood Championship
Born and raised in Maryland I became a SEAFOOD lover @ an early age as well has been cooking since the age of 4. I loved being in the kitchen with my ma and taking many trips to Brooklyn, New York to visit my Grand Parents and cook with my Grand Father who was Italian and was a butcher (His brother was "The Original Hamburglar".) My Grand Mother made some of the most FEINtastic dishes ever. Fortunate to work in a 4 Star Restaurant for my first job as a Bus Boy and Pantry Cook. Loved watching cooking shows on TV and then actually would go and make the dishes I saw. I knew I always wanted to be a chef, but fell in to sales and had a passion for photography. So today, I have found a way to put it ALL together. I am the owner of www.feintastingfoods.com A low or No Salt Rub. Feiny's Rubs is used by many people around the US to world. I shoot all of my own photography and do all of my sales. Networking has brought me to this point. This is my first year as Head Chef, but cooked as a Sous Chef the last two years in WFC Las Vegas for 2 foodies friends. Having the curtain opened for me both times, I have taken all of my experiences and keeping my eyes on the PRIZE and have qualified 2 times. SEAFOOD is one of a few specialties of mine. Being a Chef is not just a title at work, you have to live, eat, sleep, breathe cooking if you want to make it in this inspirational and competitive field. I have also entered the competitive cooking ring and fortunate to have a few mentors along the way. Many are on this culinary journey with me and I will say, I am more then fortunate to have the support that I do have. My cooking style varies.....I have been compared to a Jackson Pollack style plating and coming with bold and FEINtastic flavors.