We're excited to see the field of competitors who have already won their golden ticket and registered to compete at the 2022 World Food Championships. And we are always proud to announce our special guests and celebrity judges participating in our judging events across the nation - we're sure the championship food certainly helps! Best of luck to our 2022 competitors!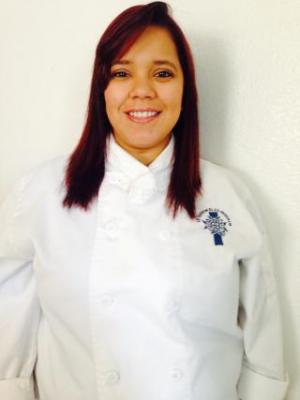 COMPETITOR
Team RB
HEAD COOK: Rosy Bickel
COMPETITION: World Seafood Championship
QUALIFYING EVENT: Le Cordon Bleu
Born and raised in Tegucigalpa, Honduras. My interest in baking and cooking began at my earlier years when I was 7 years old, as I started to help my very talented grandmother baking pies and artisan regional breads ; Reminding everyone that in those days, and in cultures alike a pinch and a handful of this and a little bit of that was the way to follow a recipe. When I moved to Las Vegas in 2004 the basics and the grounds that my culture and family strong roots gave me, that made me join the Las Vegas Le Cordon Bleu in 2013 and enhance my already burning desire for culinary arts, which is why now I want to take it to the next level as a single mother of 3, to prove to my self and all that I want to cook is for love, passion, and self fulfillment. I am honored to be one of the winners of a Golden ticket, for such as a great world wide organization, in which everyone is a champion.