We're excited to see the field of competitors who have already won their golden ticket and registered to compete at the 2022 World Food Championships. And we are always proud to announce our special guests and celebrity judges participating in our judging events across the nation - we're sure the championship food certainly helps! Best of luck to our 2022 competitors!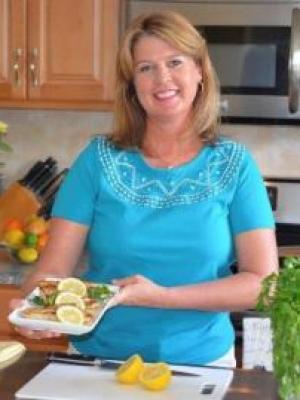 COMPETITOR
Off the Hook on the Plate! Fishing & Cooking with Josee!
HEAD COOK: Josee Lanzi
COMPETITION: World Seafood Championship
QUALIFYING EVENT: Country Crock Recipe Contest
Josee Lanzi COMPETITION: World Seafood Championship QUALIFYING EVENT: Country Crock Star- Southwestern Fish Enchiladas Casserole I'm so excited to have qualified again this year! I'm a self-thought home cook truly passionate about food. I was born in Quebec, Canada but mostly lived in Florida so yes I have an accent my first language was French! My French Artisan background with my "Joy de Vivre" attitude shows in my recipe developing it truly shows my passion for food and cooking. I love to take advantage of the local grown produce and fresh seafood we are so bless to have here on the West coast of Florida to create" Off the Hook recipes" and a lot of the time they are literally off the hook recipes because I'm a big time fisherman/woman and I go catch the fresh catch of the day weekly myself! I have a website where I share both of my passions cooking/fishing called "Off the Hook on the Plate" fishing and cooking the fresh catch of the day with Josee and a second food blog called "Let's get cooking with Josee! I've been entering recipe contest now for a little over 4 years now my first contest was The Real Women of Philadelphia contest through Kraft Foods where I was a finalist in their second season we were flown to Savannah, GA for 5 days to compete. In 2012 year I was top ten finalists for Eggland's Best eggs. I have won numerous contests since then and just recently in 2014 I won the grand prize for Frido-Lays "Tostitos" One Chip wonder recipe contest a few months back I also won the grand prize for Country Crock recipe contest and was named their new "Country Crock Star" and filmed my recipe with Carla Hall in New York. I also won best blogger recipe with Athen's fillo dough. But over the years competed in several cook-offs which I so love to do the most recent cook-off was at The New England Country Soup in Atlanta, GA not only it's fun but it pushes me to be even more creative each time it's like a self-test sort of and I just love the experience and challenge! I have several of my recipes in the past 4 years that were published in cookbooks and featured in magazine like Taste of Home. Oh and I also love racing jet skis/waverunners! You wouldn't believe it but by day I'm an Unclaimed Property Reporter for a large broker dealer firm no really lol but in most of my spare time you will find me creating new recipes in my test kitchen and enter them in contest to hopefully go compete! Love, love to compete! See you all in Vegas until then Happy cooking everyone!