We're excited to see the field of competitors who have already won their golden ticket and registered to compete at the 2022 World Food Championships. And we are always proud to announce our special guests and celebrity judges participating in our judging events across the nation - we're sure the championship food certainly helps! Best of luck to our 2022 competitors!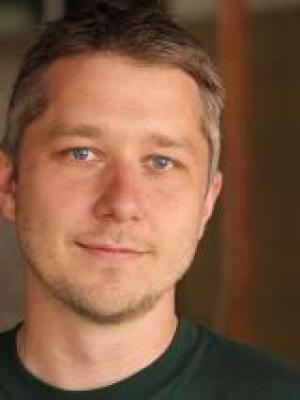 COMPETITOR
Malcolm Bedell
COMPETITION: World Sandwich Championship
QUALIFYING EVENT: Grilled Cheese Academy
My name is Malcolm, and my wife Jillian and I are two kitchen amateurs who have spent our lives together on the move, picking up new ideas and recipes along the way. After spending several years abroad in a tiny fishing village in Mexico, we moved to Maine to document our exploration of the local food scene, as well to share our own cooking endeavors at home. Through our food blog, FromAway.com, we share some of our favorite Maine restaurants, roadside food stands, and seafood shacks, our favorite recipes for comfort food from around the world, as well as the occasional not-so-serious observation on American food culture. We have a new baby daughter named Violet, who thanks to her birth in Portland, is the first member of our family not to be "From Away." She likes clementines, quinoa, and when mom isn't around, frozen sausages. She makes us laugh every single day. We also have a goofy mixed breed dog named Detective Olivia Benson, who we found in the street, living in garbage in Progreso, Mexico. We liked her so much, we decided to bring her back to Maine to live with us. She likes barking hysterically at invisible intruders and eating whole rotisserie chickens. This year, I was fortunate to win NBC's "Today Show" Chicken Wing Cookoff (judged live on television by the Food Network's Sunny Anderson), with my recipe for Apricot Shellacked Ghost Chile Chicken Wings. In the same year, I also earned second-place finishes in the American Lamb Council's "Lamb Pro-Am" in Boston, and the Wisconsin Cheese Board's "Grilled Cheese Academy," the contest which qualified me this year for the World Food Championships. We don't have any training or experience in the restaurant business, don't own any fancy cookware, and have no special equipment. We don't even own a decent knife. We believe, however, that anyone who cooks, regardless of skill level, can make interesting, inspired, delicious food. Our goal is to help our readers do just that.