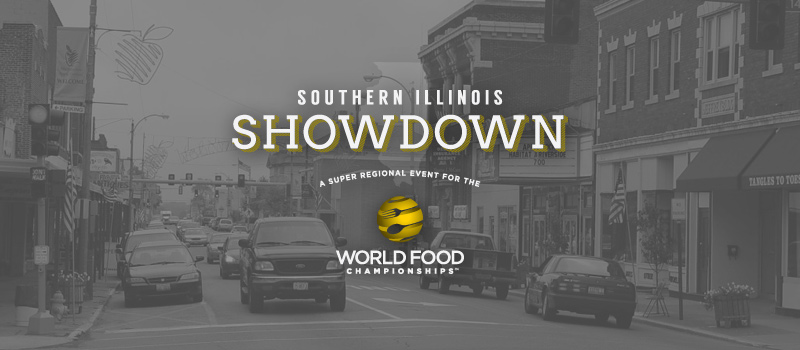 Competitors Win Big at Southern Illinois Showdown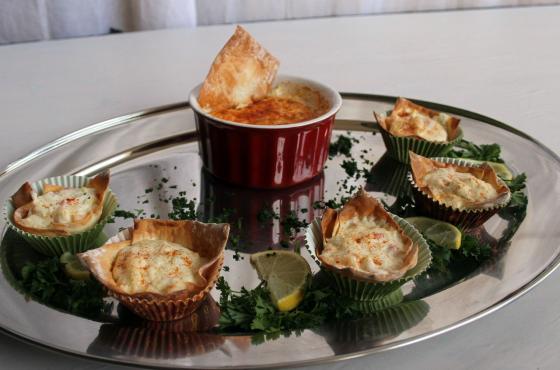 It was quite the showdown in Southern Illinois this past weekend. In conjunction with the Murphysboro Barbecue Cook-Off, the World Food Championships hosted its "Southern Illinois Showdown," a Super Regional qualifying event. The three top entries from each category were given free entry into the ultimate food fight. And earning that ticket to Vegas is no easy task. Competitors at the Southern Illinois Showdown were given one hour, against the elements, to prepare their best dish.
Competitors came prepared to battle in two categories: bacon and seafood. Recipes ranged from maple bacon infused ice cream to pineapple bacon, but only one recipe could reign supreme. Mike Johnson of team Sugarfire Smokehouse proved to be the ultimate bacon boss with his winning recipe—Bacon Tacos with Bacon Fat Poached Lobster and Mango Salsa. Between now and November, Johnson and his team will be perfecting a recipe for the ultimate showdown—the World Bacon Championship.
Bacon might have been boss in Murphysboro, but seafood was king. The seafood chefs went coastal, creating dishes such as New Orleans Style BBQ Shrimp and Cioppino, a San Francisco Italian Seafood Soup. It was Tina Porritt's Seafood Wonton that wowed the judges, though. Porritt's combination of seafood, cheeses, vegetable, and spices baked in a wonton earned her a Golden Ticket to the World Seafood Championship.
Porritt and Johnson will both have a shot at the ultimate title of World Food Champion, but they will first have to face the best chefs in their respective category competitions, bacon and seafood.
Additional qualifiers for the World Food Championships included Dan Lewis and Terry Reinhardt in Seafood, and Dan Richard and Phil Wingo in Bacon. Best of luck to all winning competitors as they travel on to Vegas in November.
Full List of Qualifying Competitors:
Bacon Mike Johnson
Bacon Dan Richard
Bacon Phil Wingo
Seafood Tina Porritt
Seafood Dan Lewis
Seafood Terry Reinhardt
To get a glimpse of the event, click here