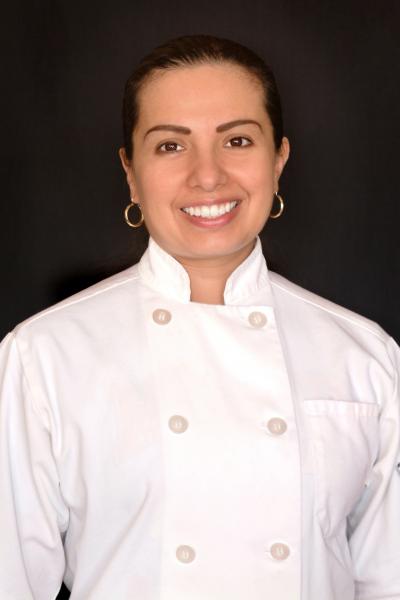 Orange Peel Pastries, cakes & more
HEAD COOK: Julieta Adauto
COMPETITION: World Dessert Championship
QUALIFYING EVENT: ACF Pastry Chef of the Year
Graduated from The University of Texas at El Paso with a degree in Biology, and a minor in Chemistry. After finishing my degree, I worked as a microbiologist with Griffith Micro Science, Inc., the largest multinational provider of sterilization management services.
Graduated from the Culinary Academy in San Francisco and soon found employment at the prestigious Omni Tucson National Resort, working as a pastry chef assistant for 31/2 years. After, I left for home and worked as pastry chef at local fine dining restaurants and country clubs.I also participated in ACF competitions and local competitions in order to improve my skills. In 2006, I won the title of Pastry Chef of the Year by the Central Region of the American Culinary Federation. This was a very great honor for me.
In 2009, I graduated from the French Pastry School in Chicago.
In 2011 I took on challenge of opening up my pastry shop and named it Orange Peel Pastries, cakes & more., after one of my favorite ingredients. At my shop, I am devoted to place quality before quantity, and provide a wide array of vegan, sugar-free, and gluten-free options.
I also participate in local charity functions, all in the name of giving back to my community. Most recently, the Ronald McDonald House Charities, Vegan Society of El Paso, and the Rotary Club.