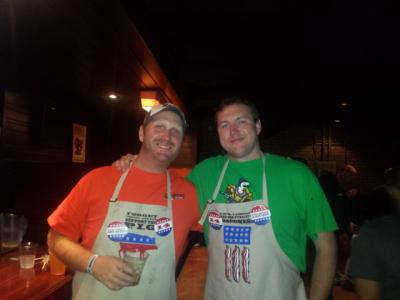 Fat Slabs
HEAD COOK: Josh Gutzwiller
COMPETITION: Bacon World Championship
QUALIFYING EVENT: Chicago Bacon Takedown
Turning bacon into a competitive sport since 2010.
My earliest memories of food involve my grandma cooking bacon on the weekends and eating it until the plate was empty. I started cooking it on my own at age 9 and never really stopped.
Once I found like minded people in Chicago life was never the same. It all started with a simple declaration "I can cook better than you". Ever since that moment every gathering was an opportunity to show off a new recipe, skill, technique , or ingredient. For me the common thread was and always will be bacon.
From there we found our way into our first competion, won it and caught the bug. Followed that up with a few more years of local domination and now we're ready to take our talents to the world stage.