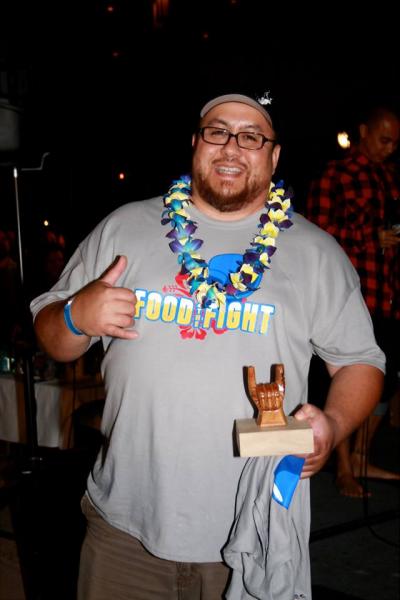 Hungry Chef
HEAD COOK: Keoni Simmons
COMPETITION: World Sandwich Championship
QUALIFYING EVENT: Chef's Roll
I enjoy playing with my food and competing is the best way to do it. Going to the Culinary Olympics in 2004 really inspired me to become a chef. I tend to do pacific rim style comfort food, so many ingredients and flavors to work with.
I am the savory chef for Sushi on a Roll and just started "Hungry Chef" my own sauce line. Earlier this year I also hosted my first charity event "Food for the Fight" with the proceeds going to the LLS "Light The Night Walk".
"To learn more about Keoni, please visit his Chef's Roll profile at https://chefsroll.com/TheHungryChef"