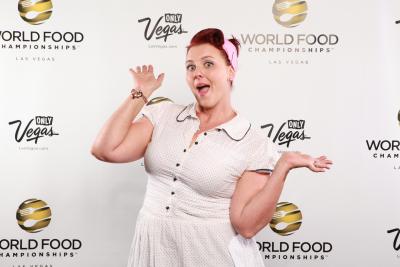 Melissa Baldan
HEAD COOK: Melissa Baldan
COMPETITION: World Sandwich Championship
QUALIFYING EVENT: Just a Pinch
Hi there! I'm Melissa - Home Cook and domestic diva extraordinaire!
I found my passion for cooking in 2010 and I've been having so much fun with it ever since. This is my 3rd year attending WFC and I couldn't be more thrilled to be a part of this wonderful event, it just keeps getting better every year - like wine.
I'm looking forward to the fun and fury that I love at World Food Championships!
See you soon.