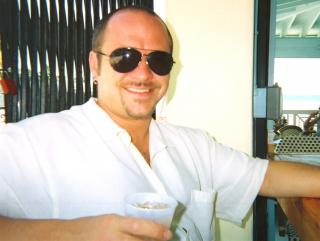 Hockenberg Newburgh
HEAD COOK: Chuck Shrider
COMPETITION: World Seafood Championship
QUALIFYING EVENT: King and Prince Seafood Spicy Krabbycakes Recipe Contest
My professional food life began more than 20 years ago as a fry cook at a small family restaurant outside Forest Lake, MN. I decided I really enjoyed being in the "fire" and wanted to pursue it further. I enrolled at the Art Institutes International in Minneapolis, MN and had the privilege to learn from some exceptionally talented chefs who further fueled my passion. During and after graduation I worked in catering, private dining, and executive dining to hone my skills. In the early 2000's I moved to Fargo, ND. I worked as Sous Chef in 2 restaurants before becoming Executive Chef for a restaurant & night club for about 6 years until I decided I wanted to try something new and became a baker for a year. Then an opportunity came along that I couldn't pass up, to be a Corporate Chef in food sales and marketing, where I have been ever since.
I've discovered over the years that I love the science behind the food and teaching that to others. I am very fortunate to be in a position that allows me to do that every day!
I am also fortunate to have a very food centered family who likes nothing better than sitting outside on the patio with the grills going, some adult beverages in hand. And last, but very far from least, my beautiful wife Jessica without whom I wouldn't be even close to where I am today!