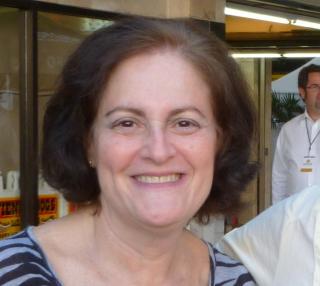 Cheese Heads!
HEAD COOK: Ronna Farley
COMPETITION: World Recipe Championship
QUALIFYING EVENT: FoodChamp Challenge - Recipe
I am a mother of 2 and a grandmother of 3. My hobbies are gardening, photography, and cooking.
I have been a grocery store cashier for 30 years. My customers love hearing about my contest wins and cooking adventures!
I've been cooking and baking since I was a child helping my mother in her kitchen.
I've seriously been entering cooking contests since 2005.
My best win so far was winning the Simple Snacks Category in the Pillsbury Bake Off in 2006 with the recipe "Choco-Peanut Butter Cups". I am also in the Pillsbury Hall Of Fame for the recipe "Ham and Cheese Crescent Snacks".
I qualified for this year's WFC Recipe Championship with 3 listed contests: The 2014 Man o Manischewitz All Stars Cook Off, The Food Champ Challenge - Recipe and the "Jones Rise, Sizzle and Shine Contest". I also placed in the National Oyster Cook Off, which is a qualifying contest in another championship category. On October 19, 2014 I won the Reunite Ultimate Recipe Challenge, Baltimore region, and I will compete in the finals at the San Diego Chargers' stadium on November 23, 2014.
I competed at the World Food Championships last year and I learned a lot. I'm very excited to be coming back and to see my many friends that will be participating! I'm ready to give this year my best shot!