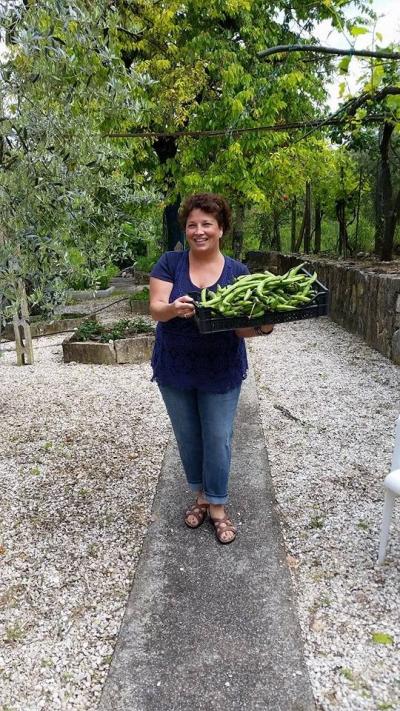 Sharon's Traveled Table
HEAD COOK: Sharon Damante
COMPETITION: World Seafood Championship
QUALIFYING EVENT: FoodCHamp Challenge - Seafood
Cook. Adventurer. Blogger.
I am an avid contest cook, having taken top honors with Cookmore, McCormick Gourmet, Mezzetta Foods and the American Lamb Board, as well as numerous finalist slots over the past 3 years. I also guest chef at local wineries in Napa (will cook for premium Cabernet!!)
Sharon's Traveled Table, my food & travel blog, was launch this past spring and I am currently working on a book about my culinary adventures in Umbria, Italy.
I will be competing at the World Food Championships for the first time AND, will be competing with my son Adam... serving as his sous chef in Recipe and he as mine in Seafood!! We LOVE to cook together and won a local soup & chili cook-off a few years back, as well as battling it out in family run mock Iron Chef and Chopped competitions! We're all about fantastic food... family & fun!