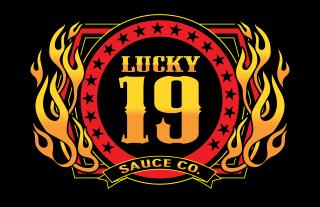 Lucky 19
HEAD COOK: Aaron Bourdage
COMPETITION: World Open Chili Championship
QUALIFYING EVENT: Big Island BBQ
Lucky 19 Sauce Company is normally a BBQ sauce brand, and competition barbecue team in Minnesota. On a lark, we entered the chili competition at the Minnesota State Championship of Barbeque. Well, damned if we didn't win!
Missy and I are food lovers, and creators of our own brand, Lucky 19 Sauce Company. We are not professional chefs, however we've always enjoyed cooking and entertaining. Barbecue is our normal competition ground, but we're thrilled to have the opportunity compete in a new territory!
We're looking forward to our little adventure in Las Vegas! Anxious to meet fellow foodies, and try to win the whole dang thing! If you are rooting for us, you are rooting for the underdog! Thanks for your support!