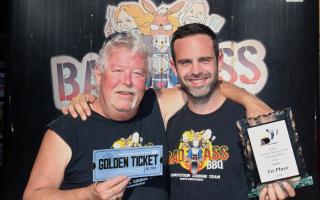 Bad Ass BBQ
HEAD COOK: Dave McKay
COMPETITION: World Open Chili Championship
QUALIFYING EVENT: Canadian National Championship
I became interested in Competition Chili and BBQ in 1995 and started competing the following year. We were given the name BadAss at that first competition by another team after getting a rookie first place walk and the name stuck, Bad Ass BBQ was born.
We have won many major titles over the years but our third win at the Canadian National Chili Championships is what qualified us for World Food this year.
My son Dylan and I are looking forward to coming down to Vegas and making some Bad Ass Chili!