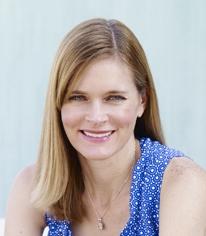 not applicable
HEAD COOK: Camilla Saulsbury
COMPETITION: World Dessert Championship
QUALIFYING EVENT: FoodChamp Challenge - Dessert
My name is Camilla Saulsbury and I am a food writer, cookbook author, and blogger. I made the switch from being an academic almost a decade ago (I have a Ph.D. in sociology--my areas of specializations were Health/Medicine and American Foodways) --I couldn't be happier with my career shift. I am also an avid endurance athlete.
My writing and recipes have been featured on Oprah.com, Today.com and in Food Network Magazine, Clean Eating, Pilates Style, Woman's World, Southern Living, Better Homes and Gardens, Cooking Light, Woman's Day, Woman's World, Cosmo Girl, Quick & Simple, Country Woman, Sunset, Cook's Country, and Vegetarian Times. I have also worked as a national spokesperson for Pepperidge Farm Puff Pastry.
In addition to freelance writing and recipe development, I am the author of several cookbook, including Power Hungry: The Ultimate Energy Bar Cookbook (Lake Isle Press, September 2013).
I have made multiple appearances on the Food Network, been featured in the New York Times, and have made appearances on The Katie Couric Show, NBC Today, QVC, The Better Show, Good Morning America Health, Canada A.M., Breakfast TV (Canada), and Martha Stewart Radio.
My second professional and personal passion: fitness. I am a long-distance runner and love to get out and run trails and compete in a variety of races. I also teach a wide range of fitness classes (going on two decades) including, but not limited to, high intensity interval training, spinning, and pilates.