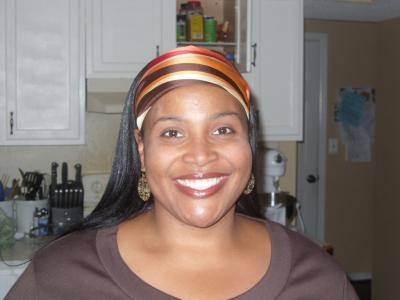 Queen City Kitchen
HEAD COOK: Andria Gaskins
COMPETITION: World Dessert Championship
QUALIFYING EVENT: FoodChamp Challenge - Dessert
Andria Gaskins is a prize-winning home cook, recipe developer and blogger. An avid cook since age 12, she has always had a passion for food and feeding others. She jumped into competitive cooking in 2008 with an entry in Nordic Ware's Bundts Across America. After winning the grand prize, she was hooked on cooking competitions. Over the years she's won the National Cornbread Cook-Off (2014), The Perfect 3 Chocolate Challenge (2011), Third Place National Cornbread Cook-Off (2011), Second Place Al Fresco Chicken Sausage Dinner Made Easy (2011), Regional Winner (Cary, NC) Beringer Great Steak Challenge (2010), Food Network Ultimate Recipe Showdown (2009).
She's also been a finalist in various contests including Reeser's America's Best Potato Salad (2013), Pretzel Crisps Appetizer Challenge (2012), National Beef Cook-Off (2011), Beringer Great Steak Challenge (2010).
Inspired by her passion for food and love, Andria is currently working with an editor to publish her first novel. It's a story about a couple of a certain age who find love the second time around. It's a contemporary romance filled with a few laughs and a lot of great food.
When Andria is not cooking or writing, you can find her at home hanging out with her husband, carting her kids around to their various activities or hiding in a movie theater checking out the latest action release or any movie starring Gerard Butler.