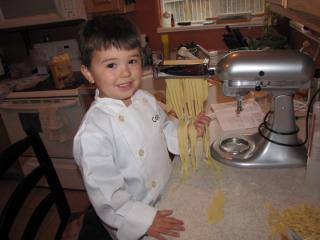 The Random Palate
HEAD COOK: Kimla Carsten
COMPETITION: World Sandwich Championship
QUALIFYING EVENT: FoodChamp Challenge - Sandwich
Food. One of my favorite words ever. To me, food and cocktails go hand in hand. As a bartender, my cooking is inspired by my cocktail creations, and vice verse. I have a very non-traditional view on both.
I will be bringing a very eclectic team to Vegas this year. Each member brings a different point of view, but our differences are our biggest strength. We are no stranger to dealing with each others strong opinions, we cook together as a family often. Each member has been competing in food competitions for years.
My son Cole (8 years old), my bonus daughter Danica (18 years old), my partner Hank (he says I can't state his age), and our dear friends Kathy and Jimmy will all be my support this year. We are looking forward to kicking some sandwich a** this year. Watch out Vegas, here we come!!!