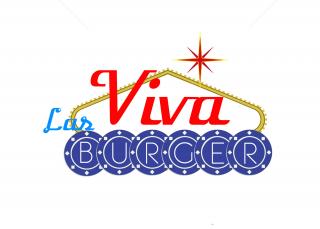 Viva Las Burgers
HEAD COOK: Christie Vanover
COMPETITION: World Burger Championship
QUALIFYING EVENT: FoodChamp Challenge - Burger
Viva Las Burger is a one-two punch team made up of Christie Vanover and Julie Hession, both Las Vegans and both returning WFC competitors.
Christie Vanover is a Las Vegas-based recipe developer, writer and food photographer. Christie's food inspiration comes as a marriage of her southern culinary roots and her travels around the world as an Army wife. She's worked in the public relations industry for more than 15 years, but is most comfortable in the kitchen.
She's no stranger to WFC. She participated in the competition's inaugural year as a sous chef and went on to compete in 2013 in the sandwich category where her grilled cheese took 5th place. Christie is excited to transition over to burgers for 2014. She loves the grill and has been dining at all the top burger spots in Vegas for research. Tough job, but somebody's gotta do it.
Christie has worked with world-renowned food companies like Jimmy Dean Sausage, Mazola Oil and King's Hawaiian. She has also appeared on live online cooking discussions with Chefs Eric Ripert and Michael White, as well as cook-alongs for the Fox Network's MasterChef and with Food Network star chef Ben Vaughn.
For the last four years, Christie has posted nearly 300 original recipes combining her bold, tongue-soothing flavors on her website Zestuous.com.
A local Las Vegas resident for over 20 years, Julie Hession was the 1st Runner-Up in the 2012 World Burger Championship, losing by only one-half of a point (ouch!) After last year's competition failed to earn her a top-ten spot (double-ouch!), she is excited to return to this year's competition and more determined than ever to claim that Grand Prize title.
Julie is a cookbook author, recipe developer, freelance writer and blogger at www.PeanutButterandJulie.com. She is the former owner of Julie Anne's Bakery/Café and the owner Julie Anne's All-Natural Granola, sold in Whole Foods Markets and over 200 stores across the country. Her first book, 175 Best Mini Pie Recipes, was published in April, 2013, and her second book, 100 Best Decorated Cookies, was published shortly thereafter. Over the past seven years, she has participated in the hobby of competitive cooking, winning over $125,000 in cash and prizes, including top awards in Food Network's Ultimate Recipe Showdown, Sterling's Ultimate Host Contest, the Heinz Field Tailgate Cook-Off and the Aetna Healthy Food Fight.
2014 will be an especially memorable WFC for Julie, as she will also be a brand new mom, with her first child (a baby girl!) due in October. If you need to find her during the competition, just look for the most sleep-deprived competitor..... She currently lives about 10 minutes from the bright lights of the Las Vegas Strip with her husband, Eric, and their two spoiled rescue dogs, Cameron and Fenway.
Julie is looking forward to representing her hometown in this year's event along with the chance to reconnect with old friends and to meet new competitors!