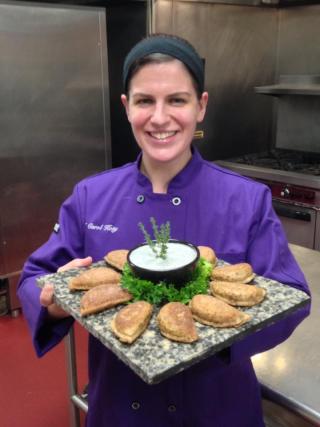 Chef Carol Koty
HEAD COOK: Carol Koty
COMPETITION: World Burger Championship
QUALIFYING EVENT: FoodChamp Challenge - Burger
Hello there! My name is Carol Koty. I will be competing in (eh-hem, WINNING) the 2014 World Burger Championship! I am so excited to be back for my second year at the World Food Championships! Team Carol's Cozy Cuisine is going for the win!
I am a hardworking chef with a passion for comfort foods infused with outstanding flavor combinations. After competing in the Bacon category last year, I am making the Burger category my home this year. I am from Connecticut: home of the famous Louis' Lunch, credited for serving the first hamburger, and Ted's Restaurant, known for their steamed cheeseburgers. I know my way around a burger! I plan on drawing from my luxury catering background to bring a punch of flavor to the burgers we know and love.
My sous chef again this year will be my mom, Susan Koty. I am honored to have her by my side again. We are an unstoppable team, hungry for our redemption! These burger divas are ready to cook up a storm!