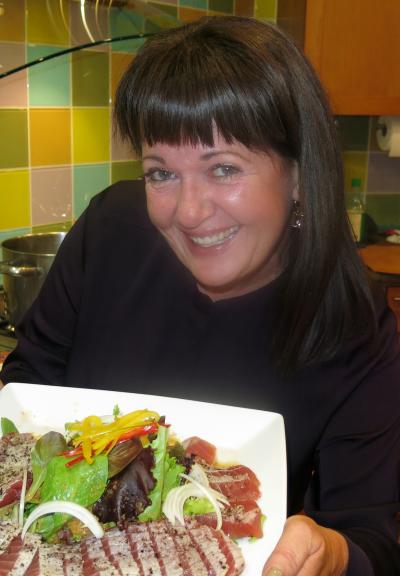 SquidInk
HEAD COOK: Michaela Rosenthal
COMPETITION: World Seafood Championship
QUALIFYING EVENT: Glory Foods'
I have won several national cooking contests and have competed on Food Network (Ultimate Recipe Showdown); as well as being the only non-professional to make it to the semi-finals for Top Chef (first season).
I have cooked on Good Morning America with Emeril Lagasse and am one of 16 competitive cooks on the CCC Hall of Fame.
My recipes have been featured in Cooking Light, Gourmet, Good Housekeeping, Taste of Home and the Los Angeles Times.
Sous Chef: Celia Fuller