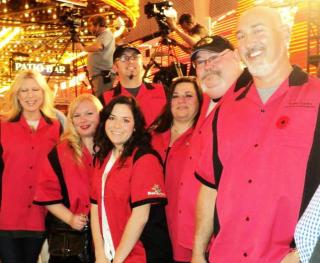 Team Canada
HEAD COOK: Mike Callaghan
COMPETITION: World Recipe Championship
QUALIFYING EVENT: 2013 World Food Championships
Crossing so many culinary competitions lines it's hard to tell what Mike Callaghan best excels at. While he can boast about his 3 time undefeated Canadian National Chili Championship, his numerous BBQ credentials, or the Canadian Whole Hog Champion in 2011. Right now Mike has his sights on the WFC 2014 title, bettering his Recipe division top ten finalist in both 2012 and 2013.
Competition cooking is in Mike's blood since 2008 when he got his first call with his team the Black Pig in a BBQ side event. In 2013 he and his competition partner Shawn Danko were appointed to create Team Canada BBQ where you will see Mike compete at the Memphis In May World Championship Cooking Contest with the official Canadian National BBQ Team.
Along with his daughter Samantha and wife Barb, Mike is joined by an array of team members Shawn and Lana from the Kooky Canuck and newcomers to competition Sean Vodden and Tabitha Woodall. As the Canadian team builds as will the number of events we will be competing at.
GO CANADA