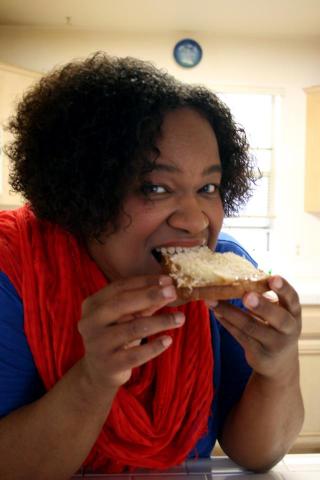 Team L. J.
HEAD COOK: L. J. Washington
COMPETITION: World Sandwich Championship
QUALIFYING EVENT: 2013 World Food Championships
Laissez les bons temps rouler"!!!!....meaning "Let the good times roll". A common saying to us local New Orleans natives or should I say, N'awlins. My name is L. J. and I am a N'awlins native living in Carpinteria, CA. I am a registered nurse, violinist, and amateur home chef; meaning I have the ability to medicate you, entertain you, and cook for you all at the same time. Impressive? Indeed!
My winning moments in the culinary competitive world are: The Santa Barbara Independent Sandwich Showdown 2012 which I won against two professional sandwich chefs and restaurant owners in the local area, and the 2012 KEYT-TV News Backyard BBQ where I began learning how to BBQ right after being selected for the competition....Hey I did'nt even own a grill! In my town of Carpinteria, CA I won the Carpinteria Chili-Cookoff. My hickory smoked infused chili of pork and beef wow'd the judges bigtime. I did add a little Louisiana love to it with some Cajun/Creole spices.
I also had the exciting opportunity to compete as a finalists in the 2012 Santa Barbara Independent Sizzling Summer BBQ, The Today Show Father's Day Burger Battle June 2013 live in New York City, and in the Sandwich Division at the 2013 World Food Championships placing 7th overall.
I can't wait till November for a repeat attempt for the championship prize at the greatest culinary competition on earth! I'm ready to "Let the good times roll" in Las Vegas at the World Food Championships 2014. Step aside Lady Luck, L.J.'s on her way bringing her southern charm, her wit, and a pot of gumbo.