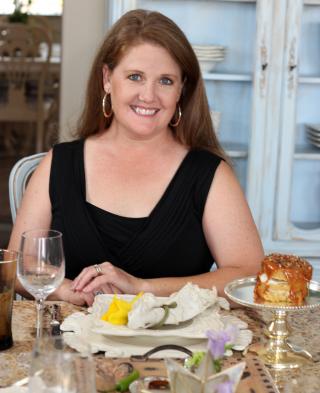 Christie Vanover
COMPETITION: World Sandwich Championship
QUALIFYING EVENT: FoodChamp Challenge - Sandwich
Christie Vanover is a Las Vegas-based recipe developer, writer and food photographer. Christie's food inspiration comes as a marriage of her southern culinary roots and her travels around the world as an Army wife. She's worked in the public relations industry for more than 15 years, but is most comfortable in the kitchen.
She's no stranger to WFC. She participated in the competition's inaugural year as a sous chef and went on to compete in 2013 in the sandwich category where her grilled cheese took 5th place. Christie is excited to transition over to burgers for 2014. She loves the grill and has been dining at all the top burger spots in Vegas for research. Tough job, but somebody's gotta do it.
Christie has worked with world-renowned food companies like Jimmy Dean Sausage, Mazola Oil and King's Hawaiian. She has also appeared on live online cooking discussions with Chefs Eric Ripert and Michael White, as well as cook-alongs for the Fox Network's MasterChef and with Food Network star chef Ben Vaughn.
For the last four years, Christie has posted nearly 300 original recipes combining her bold, tongue-soothing flavors on her website www. Zestuous.com.