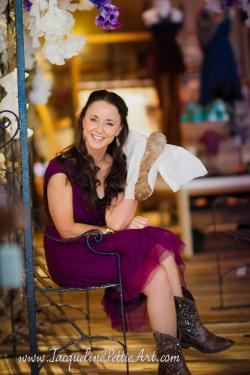 Ally Phillips
COMPETITION: World Recipe Championship
QUALIFYING EVENT: DOLE California Cookoff
I'm a Bohemian soul in my 3rd chapter of life and making every single day count! http://www.allyskitchen.com/
My culinary works follow my lifestyle~~adventurous, unique, risk-taking, and always exceedingly and ridiculously delicious! Life should be full of shenanigans and good eats!
My formal training came at the hands of gifted women~~my Croatian Mom and piss n' vinegar grandmother, Alice, who ignited a fire in my gut for loving the kitchen and cooking! Add to that several other strong cooking women along the path of my next few decades of life, and I'm who I am today!
I'm a person who creates opportunities when none seemingly exist~~that comes from my raising in the hollers of West 'by God' Virginia where you could rub two nickels together and make magic! Probably on my tombstone will be the words...'She flat out wore us out!' Come hop on my magic carpet & feel the adventure!