COMPETITION OVERVIEW
NOVEMBER
7-9, 2013
LAS VEGAS, NEVADA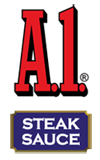 Everyone loves a great hamburger. The perfect ratio of burger to bun, the selection of choice ingredients and the overall personality of the burger maestro are all major factors in determining whether any hamburger is worthy of the label 'great'.
At the World Burger Championship, 50 of the world's best hamburgers and their cooks, as determined by competitions and publications across the country, will receive automatic invitations to enter and compete at The World Food Championships. Home cooks, restaurateurs and chefs will all compete to see whose cuisine reigns supreme.

WORLD BURGER CHAMPIONSHIP
$25,000 CATEGORY COMPETITION
2013 COMPETITOR PACKET
Competition Structure
In 2013, the World Food Championships is unveiling a "tournament-style" cook-off process for all of its category competitions. The competition structure will be split into multiple rounds, including an opening "Challenger" round, a Category Finals round, after which each category champion will advance to the Final Table.
Competition Schedule & RULES
Competition schedule, rules and structure are outlined in the COMPETITOR PACKET linked above.
The World Burger Championship will be limited to the first 50 entrants who are fully qualified, registered and confirmed. Any qualified entrant who wants to compete after the field is full must seek a special exemption from the WFC competition committee.
The entry fee for the World Burger Championship is $150 per competitor/team. The registration period for the World Food Championships will begin on April 15 and end on October 22, 2013.

WFC Qualifying Events
As of this announcement, the following events have been identified as Automatic Qualifiers into the World Burger Championship.
New York Beef Industry Create the Perfect Burger Contest
Denver Burger Battle
Sacramento Burger Battle
Best Burger in the Valley
Nebraska's Best Burger
Johnsonville's No Ordinary Burger
National Hamburger Festival
Memphis Burger Fest
Penn Live Burger Battle
Philadelphia Burger Brawl
Iowa Beef Council's - Iowa's Best Burger

San Diego Magazine - Best Burger
Zagat's Best Burger in Las Vegas
Best of Big D - Best Burger (Dallas)
Houston Press - Burger Bracket
Nashville Scene - Best of Nashville (Burger)
New Orleans Gambit - Best Burger
OC Weekly - Best Burger (Editors Choice)
Citypages - Best Burger (Minneapolis)
AJC - Best of the Big A Burger (Atlanta)
Best of the Bay - Burger (SF)
Madison Magazine - Best of Madison (Burger Gold)
Taste of Canada - Burger Off Contest
Charbroil Pig Bowl

SaySausages.com Ultimate Burger Challenge

San Diego Burger Battle

Indianapolis Burger Battle

Dayton Burger Battle

Chicago Burger Battle

Baton Rouge Burger Battle

Oklahoma City Burger Battle

Big Bite Burger and Brew Bash
OC County Register Best Burger

Burgie Awards - Best Non-Traditional Burger

Scottsdale Culinary Festival Burger Battle - Judge's Choice

Scottsdale Culinary Festival Burger Battle - People's Choice

Best of Vancouver

City Beat Best of Cincinnati
Taste of Hamburg-Er (People's Choice)

Taste of Hamburg-Er (Organization)

Best New York Burger

Battle of the Burgers (Atlanta)
WFC SPECIAL INVITATIONS
The Top Ten Overall finishers in the 2012 World Burger Championship
Additional qualifying events and opportunities, including a possible Wild Card entry process, will be announced in the future and added to this list. Check back here for the latest information.
If a contest or competition winner is unable to accept the invitation and participate in The World Food Championships, invitations will be extended to an alternate winner at the same event or the winner of an additional event.
Rules, processes and tournament structure for the WFC are subject to change, but all decisions made by the WFC competition committee are final.
If you would like to receive updates about additional World Food Championships information, please subscribe to our contact list by filling out the form below.