COMPETITION OVERVIEW
NOVEMBER
7-9, 2013
LAS VEGAS, NEVADA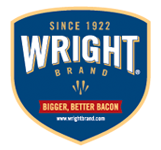 Bacon is no longer just a food … it's a way of life. America is bacon obsessed. We have shirts, and merch, and fan websites, television shows, entire restaurants all dedicated to broadcasting as loudly as possible, how much we truly love bacon.
In 2013, the World Food Championships will celebrate America's signature decadence – Bacon. The Bacon World Championship will pit 50 of the world's best culinary craftsmen against each other for the title of Bacon World Champion. Home cooks, restaurateurs and chefs will all compete to see whose cuisine reigns supreme. The champion will then take their bacon and their best effort to the Final Table for a chance to win the World Food Championship.

BACON WORLD CHAMPIONSHIP
$25,000 CATEGORY COMPETITION
COMPETITOR PACKET

Competition Structure
In 2013, the World Food Championships is unveiling a "tournament-style" cook-off process for all of its category competitions. The competition structure will be split into multiple rounds, including an opening "Challenger" round, a Category Finals round with each category champion advancing to the Final Table.
Competition Schedule & RULES
Competition Schedule, Rules and Information are provided in the COMPETITOR PACKET linked above.
The Bacon World Championship will be limited to the first 50 entrants who are fully qualified, registered and confirmed. Any qualified entrant who wants to compete after the field is full must seek a special exemption from the WFC competition committee.
The entry fee for the Bacon World Championship is $150 per competitor/team. The registration period for the World Food Championships will begin on April 15 and end on October 22, 2013.

WFC Qualifying Events
As of this announcement, the following events have been identified as Automatic Qualifiers into the Bacon World Championship.
Big Bite Bacon Fest
Old Farmer's Almanac - Bacon Recipe Contest
Sav-a-Lot Bring Home the Bacon Contest
Kansas City Bacon Fest - Recipe
Indestructibles - Bacon Contest 2013
Good Food Hour - Bacon Recipe Contest
Baconfest Chicago - Amateur Cookoff
Blue Ribbon Bacon Festival - Best Dish
Baconfest St. Louis - Bacon Battle Award
Baconfest Sacramento - Competition
NY Baconfest Cook-off
Austin Bacon Takedown
Brooklyn Bacon Takedown
Bacon Bash Cookoff (TX)

USA Today's Best Bacon 2013
Great Sugardale Bac-on
Bacon Fest Florida - Best Entree

Bacon Week Tropicana Pig Choice

BaconFest VA

Maryland Life - Best Bacon

SOSH - Best in SF: Bacon

Minneapolis Bacon Takedown

Washington City Paper - Best Bacon

Roc City Bacon Championship

Southwest Bacon Fest

Omaha Beer and Bacon Fest

Essence Fest Grill Competition

Festival of Bacon (Orlando) - Best Overall Bacon

Festival of Bacon (Orlando) - Best Restaurant Style Bacon
Additional qualifying events and opportunities, including a possible Wild Card entry process, will be announced in the future and added to this list. Check back here for the latest information.
If a contest or competition winner is unable to accept the invitation and participate in The World Food Championships, invitations will be extended to an alternate winner at the same event or the winner of an additional event.
Rules, processes and tournament structure for the WFC are subject to change, but all decisions made by the WFC competition committee are final.
If you would like to receive updates about additional World Food Championships information, please subscribe to our contact list by filling out the form below.