mmacreative is a 25–year–old marketing/activation firm with offices in Nashville, Cookeville and Orlando. mmacreative is the agency of record to the Kansas City Barbeque Society, the International Chili Society, the Great American Cookout tour and the Sam's Club National BBQ Tour, which is the richest competition series in barbecue history. Our firm also created and operates the World Food Championships, the largest food sport event in the world. Our mission is to develop and manage effective, national marketing programs for brands that want to reach up to 700 food competitions throughout the nation. For more information, visit mmacreative.com.


Mike McCloud, President & CEO, World Food Championships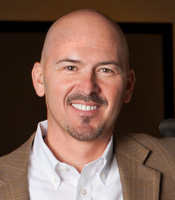 President and CEO Mike McCloud is a visionary marketing entrepreneur focused on making Food Sport a long-term, fun-filled legacy for the culinary industry. A self-described champion of Food Sport, McCloud has been advising, strategizing, marketing and building companies for more than two decades. His major accomplishments include acquiring two competitive firms along the way, building a full-service ad agency with offices in four cities, publishing a regional business journal and creating and funding new ventures like the World Food Championships and a Food Champ talent management group. He has earned dozens of awards as the lead strategist for active food marketing with clients like the Kansas City Barbeque Society (KCBS), Sam's Club, Bull Outdoor Products, Tyson, Smithfield and Kraft Foods. McCloud's independent marketing firm, MMA Creative, is the Agency of Record for KCBS, the world's largest barbeque enthusiast organization, for the International Chili Society and for the American Pie Council. MMA has developed new brands and initiatives like the Great American BBQ Tour, American Grillmaster Tour and Cookoff Before Kickoff, a rivalry-based football tailgate program for Coca-Cola, AT&T, Heinz and Kingsford.
Larry Oliphant, Vice-President Strategic Partnerships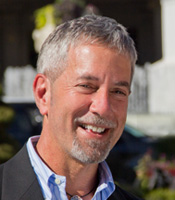 Larry has led the way in strategic consumer marketing for more than 20 years. "The focus must be on the relevance and results, to effectively deliver a real ROI for corporations. For too long the focus has been on the tasks of sales-based marketing and not enough time or energy spent on the connection between the consumer, the brand and the engaged experience," says Oliphant. Fortune 500 companies, and many of the Fortune 50 (including Kraft, General Motors, Ford and Microsoft Business Solutions) have turned to Oliphant for development, enhancement and delivery of strategic direction and programming that moves the consumer all the way to the check-out counter and cash register. Active Food, Food Sport and Enthusiast-based marketing is now where Larry focuses his enormous experience and dynamic creativity. "Where and when a brand can meaningfully and relevantly intersect with a consumer in their identified interests, even accelerate a consumer's enjoyment of his or her personal pursuits, the brand and the consumer can find mutually beneficial alignment. The only real result of great marketing is a customer transaction or an experience that drives that behavior. The World Food Championships, Food Sport and Active Food are the perfect platform for both endemic and non-endemic brands to deeply connect with today's engaged consumer." EAT – engage, activate, triumph - is Oliphant's bottom line to results-based marketing.