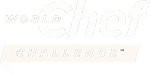 COMPETITION OVERVIEW
NOVEMBER
13-15, 2014
LAS VEGAS, NEVADA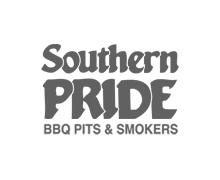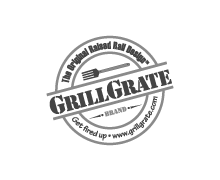 In 2014, one of the culinary highlights of the World Food Championships will be the World Chef Challenge, a showcase competition featuring 21 world-class chefs in a tournament-style competition with the winner taking home a bounty of cash & prizes!
Daily Chef's Challenge competitions will take place in the Fremont Street Experience in a live head-to-head battle of culinary expertise. One winner from each competition will then meet on Sunday, November 16, to determine who is the 2014 World Chef Champion!
COMPETITION STRUCTURE
The World Chef Challenge is a skills and cooking technique competition and exhibition. Competing chefs will square-off in three rounds of challenges that assess each chef's hand skills, prep skills, cooking acumen and overall creativity.
21 Competitors spread over three days (Fri, Sat, Sun)
Schedule: Friday, Nov. 14th to Sunday, Nov. 16th
Friday and Saturday- will feature some of the best chefs who've won various accolades and competitions in 2014, competing against each other in three competitions in a live event cookoff, testing their recipe creation, hand-skills, and overall culinary acumen.
One winner from each competition advances to the Finals
Sunday: 3 Winners compete for a panel of celebrity judges
Chefs will compete in three rounds of challenges and points will be earned in each round. The chef who earns the most points each day will advance to the World Chef Championship on Sunday, November 16. The championship will be decided by a panel of celebrity judges and the winner will walk way with $2,500, a Southern Pride cooker, plus bragging rights as the World Chef Champion!
CATEGORIES
Each chef will participate in three challenge rounds on their competition day. The challenge rounds are: 1) Skills Challenge, 2) Signature Dish, 3) Culinary Inspiration (Mystery Basket)
Skills Challenge– Competitors will be timed and evaluated on accuracy during different hand skills competitions. From a potato tourne to breaking down a chicken, the hand skills challenge will test a chef's technical skills and accuracy.
Signature Dish – Competitors will be challenged to create their signature dish in a live cooking exhibition and competition. Dishes will be judged using the World Food Championship's EAT™ scoring methodolgy which evaluates execution, appearance and taste.
Culinary Inspiration– Competitors will be challenged to showcase their creativity and ability to execute a meal using a few "featured" items as the stars of their plate.
Chef Challenge Finals - On Sunday, the three winners from each day will compete in one final challenge that will test their culinary skills and creativity for a panel of celebrity judges.
Do you have what it takes?
The World Chef Challenge is a once-in-a-lifetime opportunity to showcase your skills in front of a world-wide audience at the center of the food competition universe.
For more information about the 2014 World Food Championships or to view our 2013 highlight reel, visit: worldfoodchampionships.com. Or for more information, contact Jeff Morris at (615) 297-6886 ext.233.
Rules, processes and tournament structure for the WFC are subject to change, but all decisions made by the WFC competition committee are final.
If you would like to receive updates about additional World Food Championships information, please subscribe to our contact list.